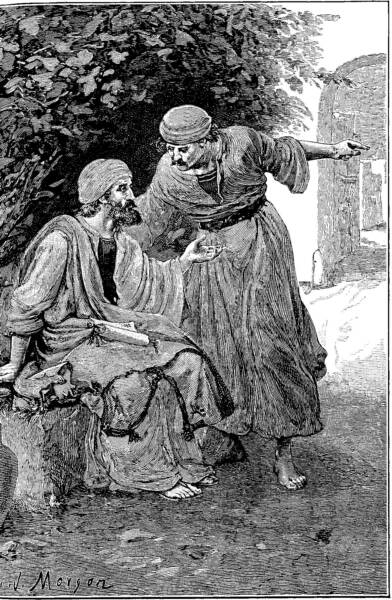 Today's Readings
My first reaction when reading this Gospel passage is, "Whoa, hold on there Nate. What's the big deal? Why all this hate toward Nazareth?" But then again, I wasn't hearing what he was hearing and I didn't have the knowledge Nathanael had.
Nathanael knew that the promised Messiah was supposed to come from Bethlehem. It said so in the scriptures (see Micah 5:2). So, in Nathanael's mind, it was pointless to go to this Jesus since he was from Nazareth.
What is interesting in this passage is not so much what was said but what was not said, by Philip. Philip didn't whip out his apologetic's sheet. He didn't argue proof text from the scriptures. He didn't give him some devotional that would lead him to Jesus. If he knew Jesus was born in Bethlehem, he didn't mention it. Philip says simply, "
Come and see
."
It's a great lesson for those of us with zeal for souls. Too often we want to give a tract, quote a passage, or lend a DVD program in hopes of leading others to Jesus and His Church. Philip doesn't do any of that. He simply invites Nathanael. Maybe instead of a tract or passage, I should invite a friend to Mass, "
come and see
." Maybe instead of a DVD program, I should invite my neighbor to Eucharistic Adoration, "
come and see
."
What happens as a result of Philip's humble approach to the situation? Nathanael has a personal encounter with Jesus Christ and says, "
Rabbi, you are the Son of God; you are the King of Israel.
" Wow! Now that's a big change, a huge paradigm shift.
Lord, help me to be like Philip, leading others to you and staying out of the way!